Hello dog lovers!
The big day is a week from now! Lost Paws well be releasing September 29th so mark your calendars for doggo antics. We are extremely grateful for the support from our community and are excited to to see what you all think when the game is out!
That all being said we do have out latest update out which will be the one before out release update! This one includes stuff like our new dog (yes we got another in there), two new locations, partial controller support, and several quality of life features.
New Doggo
We have added a third doggo and he is very friendly! The doggo is in the same general class of the other two which allowing you to do very similar actions. This doggo has slightly different physics reactions allowing for a variety of physical reactions that are slightly different from our original good boy. All of this gives you more options to be the kind of doggo you want!
What a handsome boy: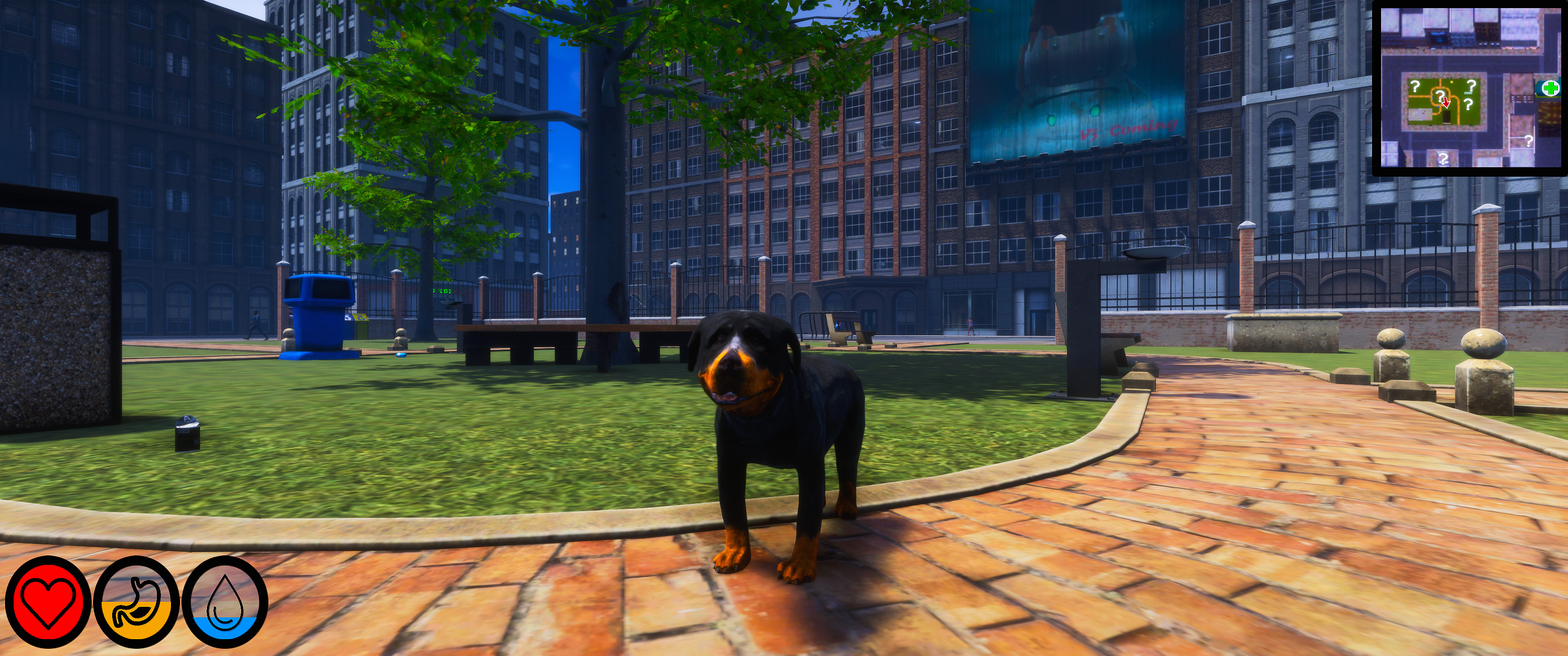 Look at him go: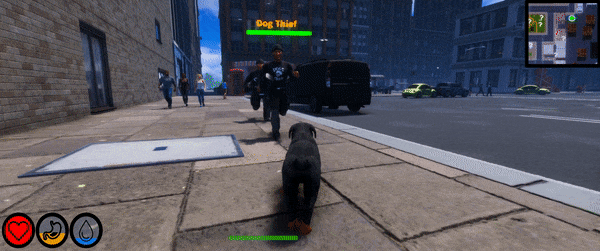 We plan on adding more breeds after our early access release. Which ones we are still planning on but we hope to present some options for you all when we gear up for it.
New Locations
Two new locations now exist in the game. Both the Mansion and the City Park Apartment are now enterable locations in the game.
The City Park Apartment was added to punctuate the various building that are not enterable thanks to mean humans locking their doors. This place has a lobby and allows you to explore one of the apartment units. Hopefully, you won't run into any baddies in there. The apartment also features many new interactable elements like new bonkable waste bins, decorations, and drinkable fountains. Together it makes it a great stop for the discerning doggo looking for a place to rest from bustling city life.
Doggo is cozy here: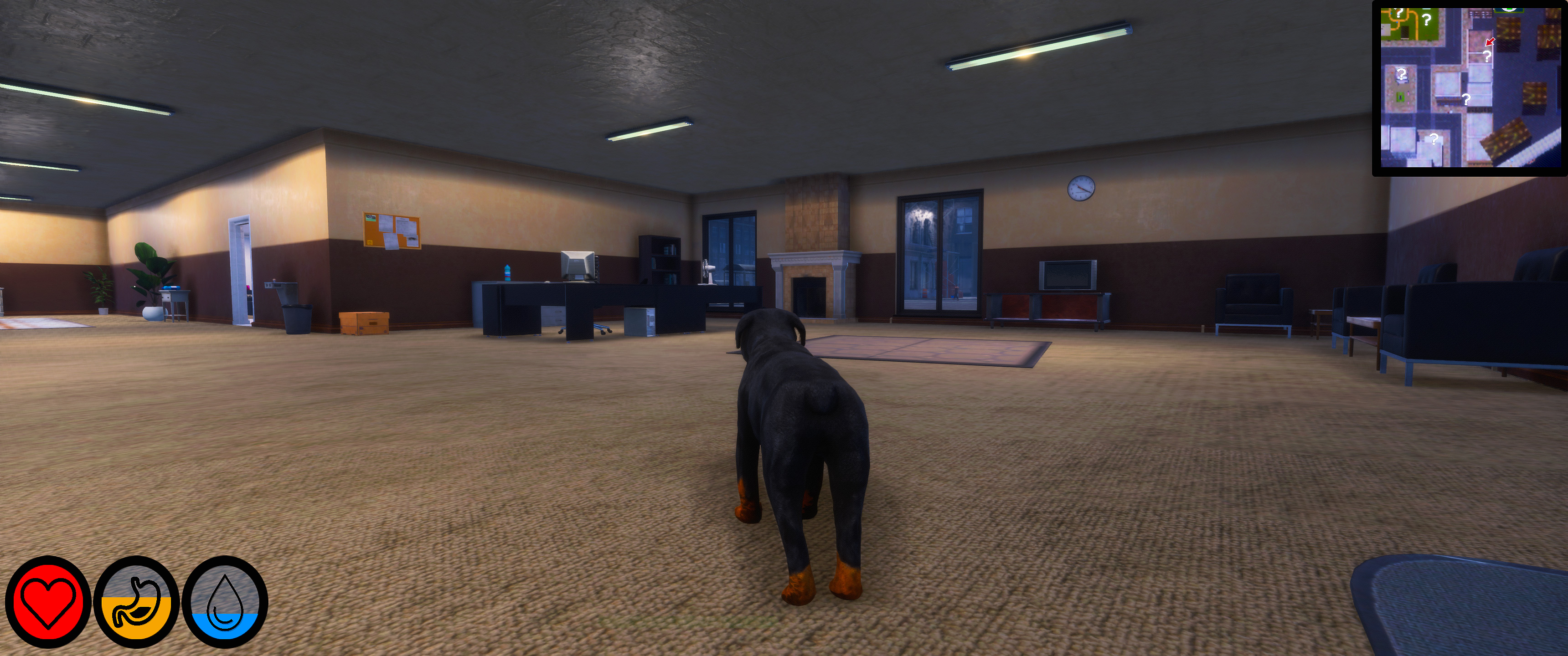 The Mansion is on the far side of town and is there to give a special location for a little world building. If you go in, you might find out where all those falling items are coming from. The mansion is a first class joint with all the luxuries you'd expect from big dinning tables to massive beds. The Mansion also has a special room with many things your doggo can play with. Peeing around in there to find out exactly what we mean.
Be a shame if these were peed on: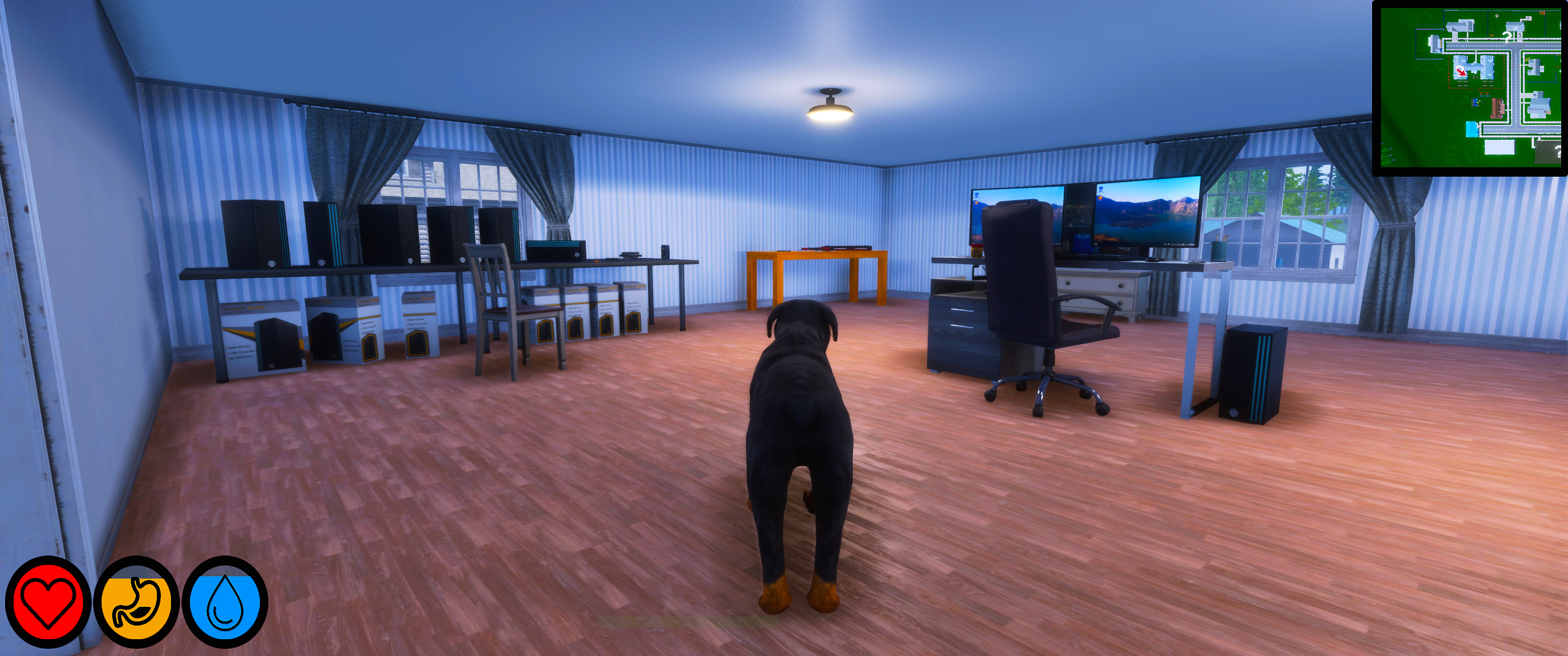 Partial Controller Support
This one is a little older but we finally got Partial Controller support approved on Steam! You will be able to run, jump, bonk, use skills, and use your inventory among all other important doggo actions in the game with use an Xbox or Xbox like controller. A few changes has to be made to accommodate the controller mainly with sounds and the UI. For the sounds things should be improved overall as they have been edited for more rapid and varied inputs. As for the UI, the menu's now all have a selection order which in in the main menu start by default. All other menus have it active based on type of device connected . In fact the menus and inventory change slightly in look to adjust for if a controller or keyboard and mouse are active giving you the best experience based on what kind of input device you have plugged in.
Dynamic Controller Help Screen: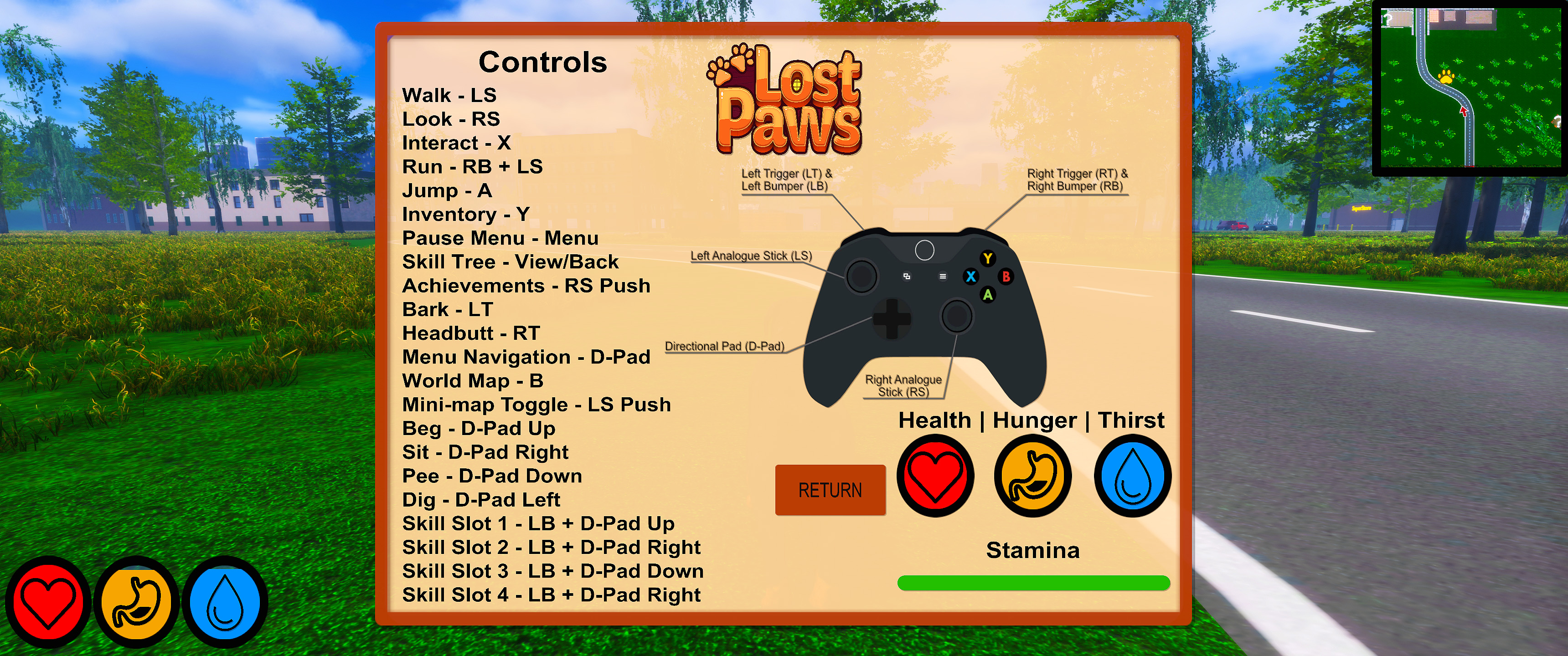 Quality of life
A few new quality of life features were added as well including:
RPG Skill Auto-assign
Zone text notification
Tutorial Activation prompt on start of new game
Audio base volume adjusted
Retuned graphics for better look and cleaner presentation
Optimized camera to improve performance
Thanks for reading! We will be unveiling our current planned road map in the next story so we can get to the work of making one of the best dog games out there! If you liked what you read please consider wishlisting on Steam if you haven't already and joining our discord to let us know what you want to see in the future. Thanks again for reading and see you all in the next one!