Hello Dog Lovers!

The big day has finally arrived! Lost Paws is now available on Steam. We are so excited to share the work from the last two years with you all. We couldn't have made it this far without our community's support and all their great feedback. The game will be 10% off the release week so pick it up during the discount if you can! We look forward to continuing our doggo adventures with everyone as we enter the Early Access period of Lost Paws!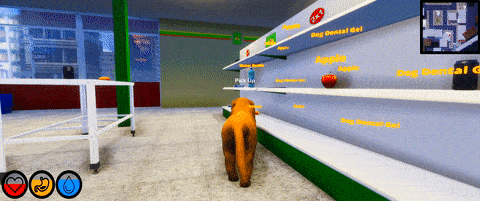 The Road Map
On that note we wanted to unveil our current plans for the game. In the coming days we will post a Roadmap on our Steam forums which will give an idea of our plans and future goals for the game. This Roadmap is a living plan that will change based on what we believe we can do as well as the desires and feedback of the Lost Paws community. While we will post out the full details in the near future, here are some of the highlights you can expect as we continue to work on Lost Paws:
More missions to continue the story
Expansion to Doggo City
More RPG skills
More Achievements
More doggos to choose from
Quality of life additions (UI, tutorial etc.)
Fixes for any bugs discovered by our community
We do plan to add more and do more as we continue to develop the game but those are just some thoughts for the near future. We plan to update all of you every 4-6 weeks at a minimum and will always give you a heads up if things take longer. As always, we hope to hear from you over time in our discord and forums to help shape what our plans will be for the future. Thanks again so much for all the support we've received so far and we are excited to continue our work on Lost Paws!